Stephen Huddleston, MD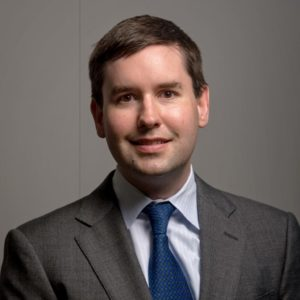 Dr. Huddleston was born in Houston, Texas August 24, 1982 where he attended River Oaks Baptist then The John Cooper School. After graduating high school, he moved to College Station, TX in 2001 to attend Texas A&M University where he graduated with a degree in Biology.

After graduating college early in 2004, he spent a year working for Habitat for Humanity, through the AmeriCorps VISTA program, before starting medical school at the University of Texas in Houston. After graduating in 2010, he moved to Memphis, TN where he spent his intern year at Methodist University Hospital. Afterwards, he spent the next three years completing an Ophthalmology residency at the University of Tennessee Hamilton Eye Institute. Following residency, he began his fellowship with Dr. Steve Charles at the Charles Retina Institute. He completed his residency in 2016 and became a partner at Charles Retina in 2018. He shares ownership of Charles Retina with its founder Dr. Steve Charles.
Dr. Huddleston recognizes that clinical trials are key to advancing available treatments for retinal diseases and serves as a clinical investigator for: Alcon, Allergan, Genentech, Regenxbio, and Regeneron. He has been selected as the principal investigator or sub investigator for over 20 clinical trials, and he currently oversees six studies as the principal investigator.
Following the legacy of his mentor Dr. Steve Charles, Dr. Huddleston is committed to excellence and innovation in the field of retina surgery. He has performed over 3,000 retinal surgeries and over 10,000 intravitreal injections.
He is married to Dr. Renee Minirth, a psychiatrist at Memphis Mental Health Institute. They have a son, Theodore Huddleston and a daughter, Sophia Huddleston.
Dr. Huddleston sees patients at Charles Retina in Germantown, TN on Tuesdays and Thursdays and at our satellite location in Jonesboro, AR at Southern Eye Associates every Monday. He also has a clinical appointment at the University of Tennessee in Downtown Memphis. Dr. Huddleston is the only retina surgeon at the University of Tennessee where he has a clinic every Thursday.