Vision correction is an excellent investment in an individual's personal well-being. Because of this, we believe financial considerations should not be an obstacle to obtaining better vision. Being sensitive to the fact that different patients have different needs, Southern Eye Associates provides the following payment options.
Use your flex spending to improve your vision.
If you prefer to pay by cash or check, payment in full is due by the day of surgery.
For your convenience, we accept all major credit cards including Visa, Mastercard, Discover, and American Express.

CareCredit is a smart and affordable way that allows you to have surgery NOW!!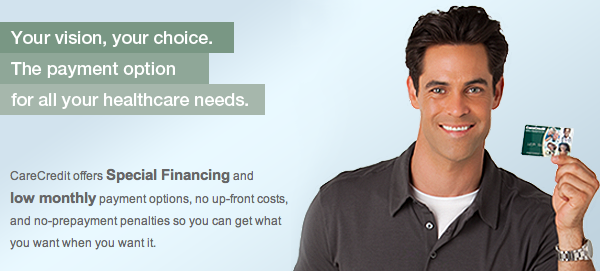 Works as a CareCredit card which is also accepted by over 100,000 providers nationwide.
Up to 18 months-NO INTEREST.
No down payment is required.
No hidden charges or fees.
You select which plan is right for you at each provider's office.
Fast pre-approval online or by completing an application at our office.